Our Covid-19 Health & Safety Practices
We care for our customers, chef instructors and staff. All our chef instructors and staff are fully vaccinated. Only fully vaccinated participants are allowed. Our health & safety practices include limiting our class duration to 2 hours and no. of participants 4-6 pax. Team building sessions limited to 10-12 pax.
Participants have to scan MySejahtera and only those with Low Risk status and fully vaccinated are allowed to attend our classes. Participants must wear face masks and aprons (you can bring your own). Hand sanitisers are available for use. Temperature will be taken (anyone exceeding 37.5C will be ask to go home).
Specials for Jan & Feb 2022
Everyone gets 10% off all our classes in Jan & Feb 2022.
Members get additional 5% off if you buy 2 classes or more. E-mail us for the code.
Membership Details
#Help Save Us - Pies & Gelato for Sale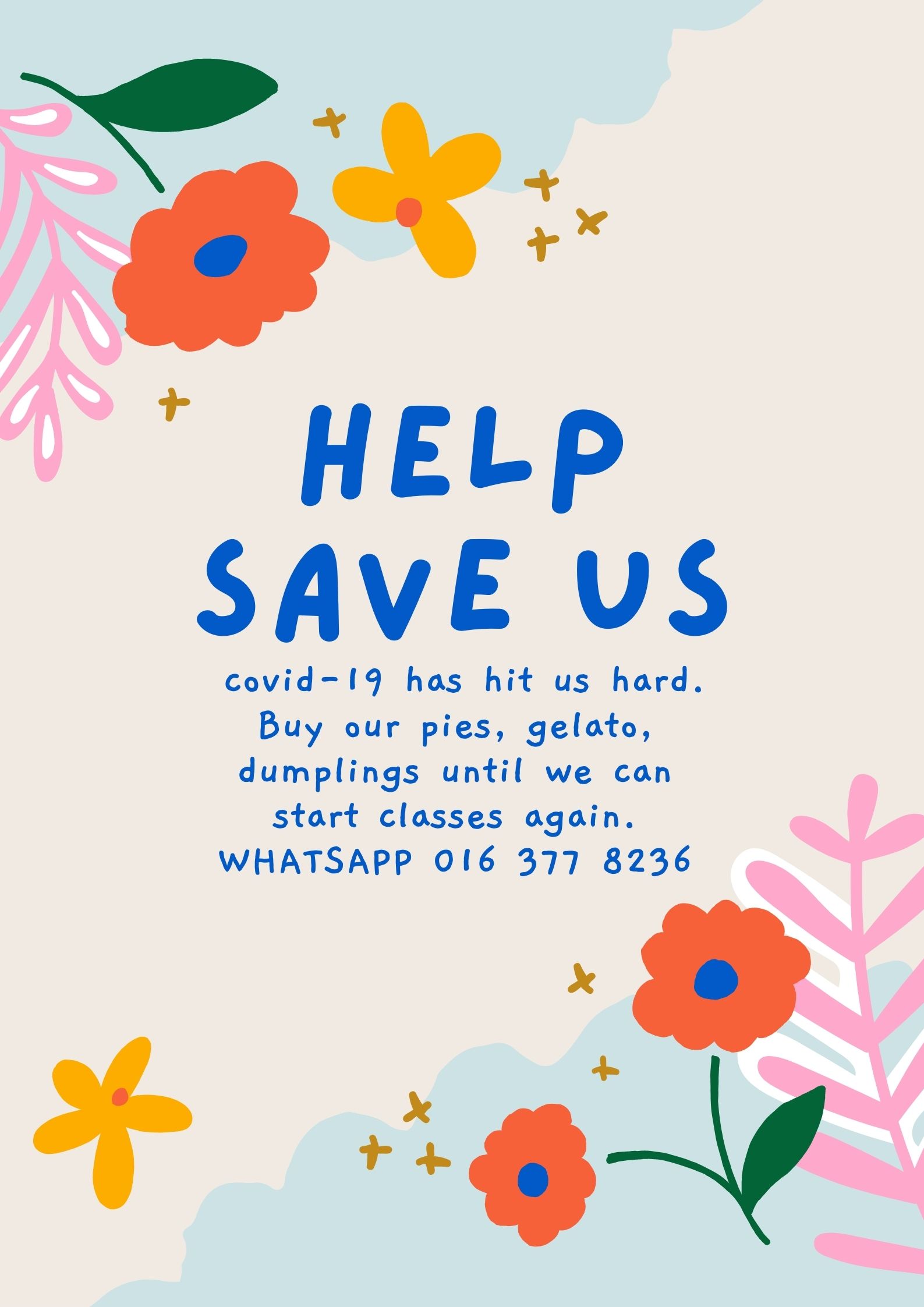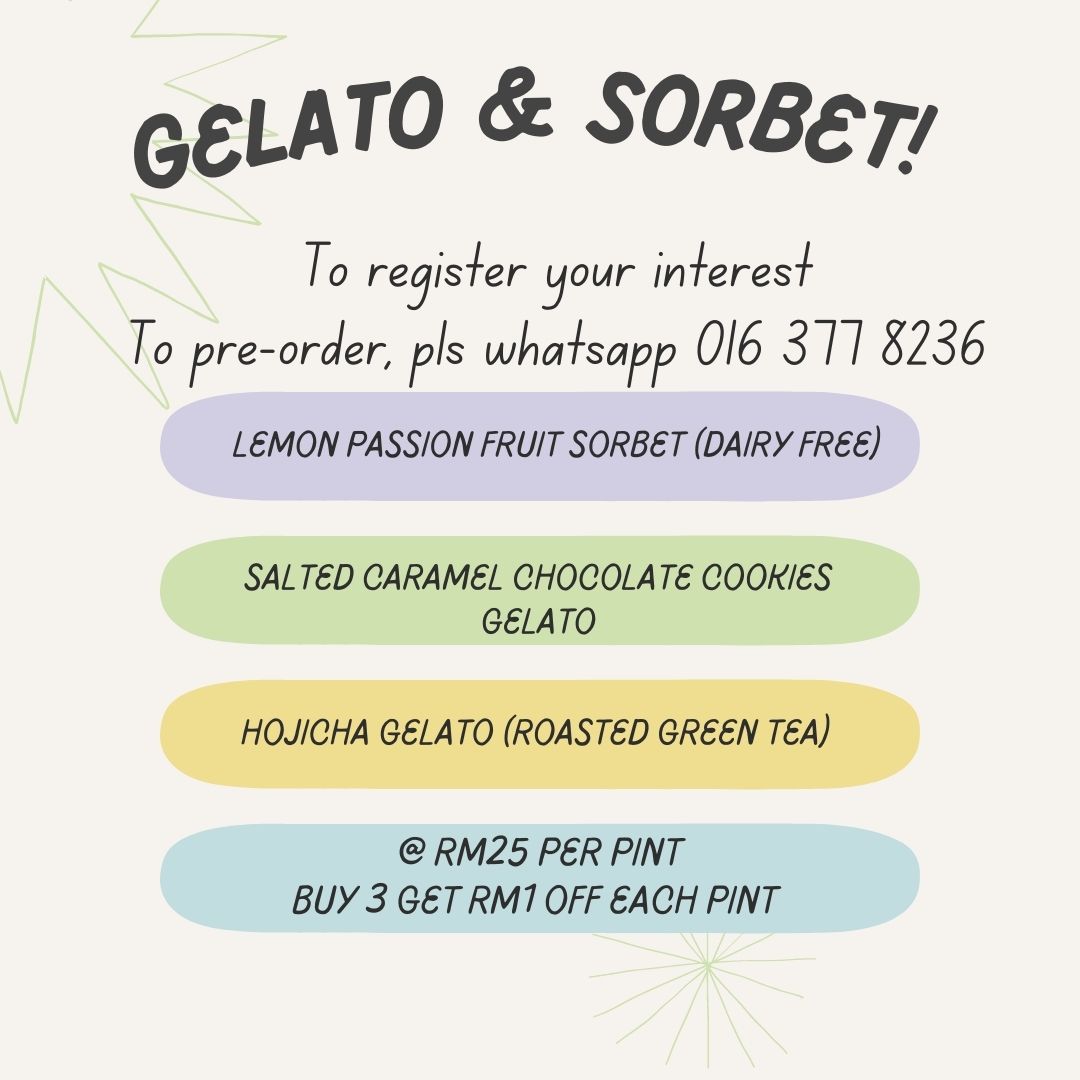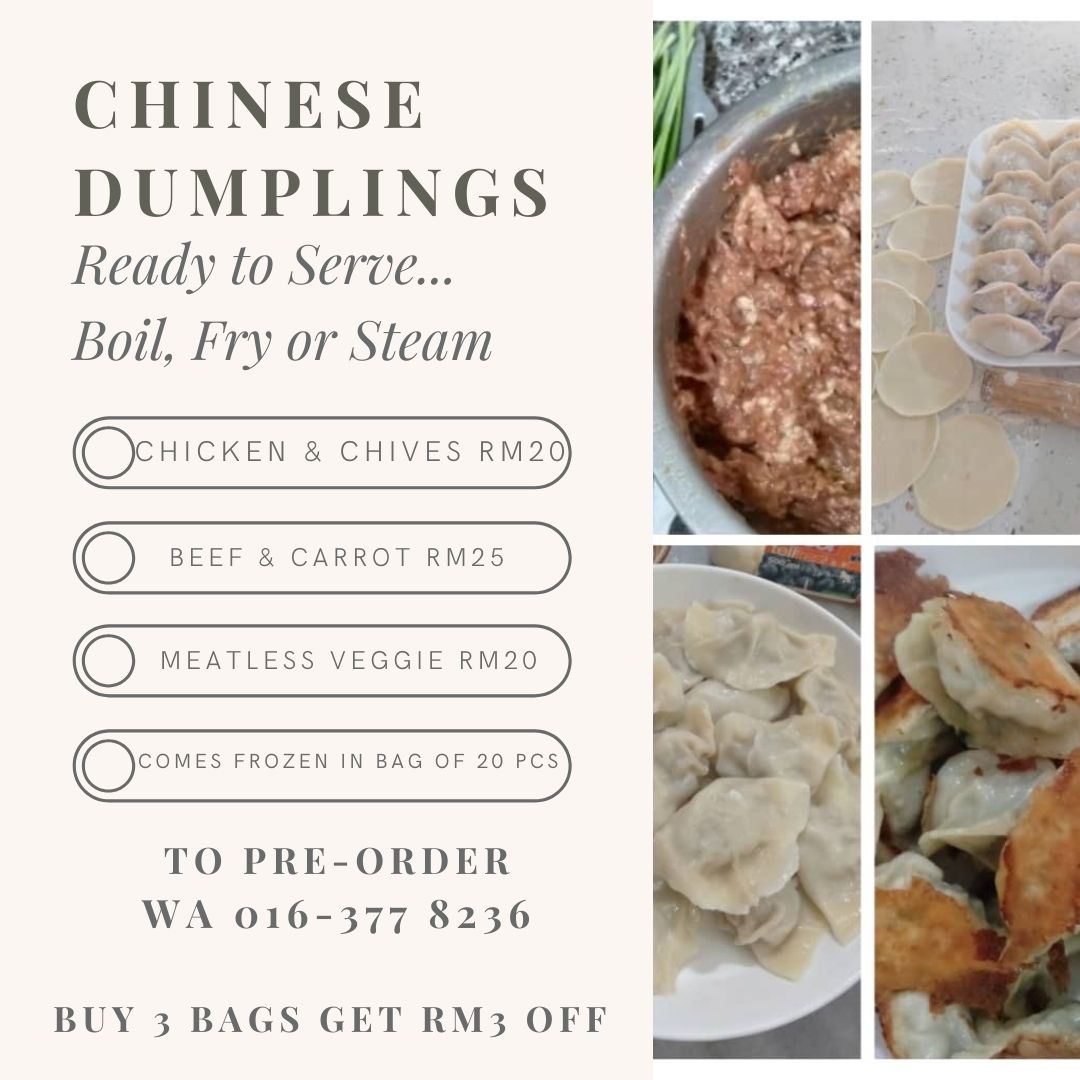 Covid-19 has hit us hard. #Help Save Us. Buy our pies, gelato & dumplings until we can stand on our own feet again.
Gelato & sorbet are freshly made in small batches. Can be kept in freezer for up to 3 weeks. Once open, consume within few days. No alcohol or pork products used. Each tub @ RM25 per pint. Buy 3 and get RM1 off each pint. We have 3 yummy flavours - Lemon Passionfruit sorbet, Salted Caramel Chocolate Cookies and Hojicha. Try our new flavour - Triple Dark Chocolate.
Pies are freshly baked & comes frozen. Can be kept in freezer for up to 2 weeks. To eat, just thaw & re-heat @ 175C for 10 mins. All pies are pork & alcohol free @ RM9 each. Buy 6 and get 50 sen off each pie. We have 3 delicious pies - Chicken & Mushroom, Tuna & Cheese and Meatless Veggie.
Chinese dumplings are hand-made fresh in small batches & comes frozen. Can be kept in freezer for up to 3 weeks. All dumplings are alcohol & pork free. They are ready to serve. Can be boiled, pan fried or steamed. We have 3 types - Chicken with Chives RM20, Beef & Carrot RM25, Meatless Veggie RM20. Comes in bags of 20 pieces. Buy 3 bags and get RM3 off.
We only make based on orders. Pre-order required. Please whatsapp 016-377 8236.
Ignite your passion and be inspired
We want Malaysians to cook and bake at home. Our cookery classes are suitable for adults (teenagers can join some of the classes too) who are interested in learning how to improve their cooking and baking skills. Participants will learn and be able to re-create these recipes in their own home to surprise their loved ones.
Malaysian Local Favourite Recipes
Malaysian cuisine consists of cooking traditions and practices reflecting its multi-ethnic population with different cultures and tastebuds. Malaysian food is a melting pot of flavours. Malay herbs, Chinese tonics and Indian spices are all used to create great Malaysian food. Come and learn how to cook local favourite Malaysian recipes combining aromatic herbs & spices to create a feast for your senses.
Latest Membership News:
Membership Benefits
10% discount on all classes everyday for 12 months
50% discount on all classes you purchase in your birthday month. This discount must be redeemed during your birthday month.
Gather 6 people for a class and you get to attend for Free.
Get a RM20 cash voucher when your friend or family becomes a member, plus more.
So hurry, join as our Member (RM50 per year) TODAY.